YouTube Channel
Click here to see all of our videos on YouTube.
Be sure to follow us on Facebook!
CD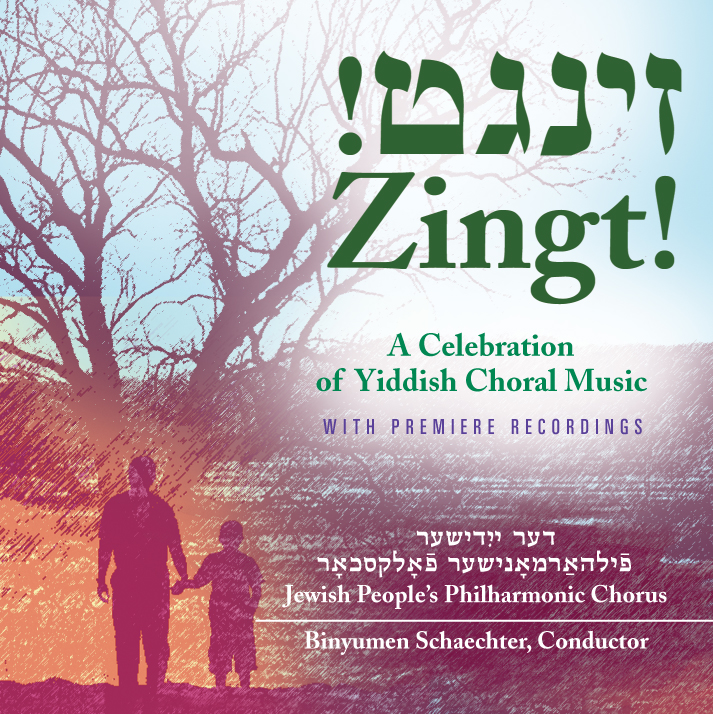 Several record albums had been recorded by the Yiddish Philharmonic Chorus (at that time, the Jewish People's Philharmonic Chorus) through 1967, but none after then. This CD, released in 2006, showcases the range of musical styles, moods and themes in our repertoire. We hope this selection of choral gems in "Zingt!" - most of which have not been recorded in a choral version before - will delight and inspire you as it has our audiences since its release.
Yiddish, Latin transcription, and full English translation is included with each CD.
Click to hear a sample!
Click here for a list of songs and artists
**To inquire about ordering a CD, please contact us at info@YiddishChorus.org.